Track Adjusters
Crawler Excavator Track Adjusters
Description
Track adjusters are a device in the track frame located between the front idler and the recoil spring, allowing the movement of the front idler for adjusting the track chain's tension. Berch offers a wide array of complete track adjuster assemblies, recoil springs and components for a wide range of usage in excavation applications.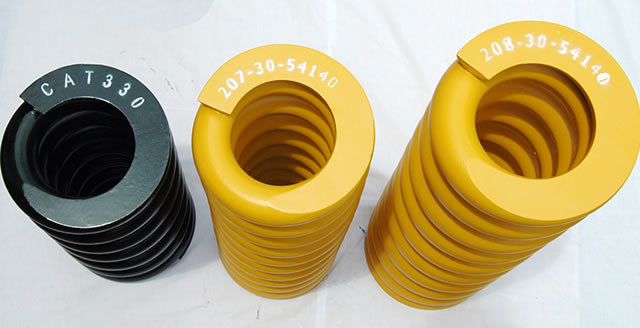 Maintaining the proper track tension is critical to keeping the track running properly. Track adjustors are designed to absorb shock, provide the right amount of tension, and protect the idlers and track systems. A weak or broken recoil spring, and adjusters working incorrectly may shorten the track and idler life.
Berch adjustors and recoil springs are engineered to provide the proper tension, and excellent service in demanding applications and extreme operating conditions.
Model Selection according to customer need numbers
All Berch track adjusters have a one year warranty, and are applicable for use in Komatsu, Kobelco, Daewoo, Hyundai, Volvo, Jcb and other vehicles. We can also carry out OEM services according to customer drawings and samples.
Our company can provide Track Adjusters according to the OEM numbers as follows.
311B~ PC400-5/6
| | | |
| --- | --- | --- |
| Model | Part No. | Part Name |
| 311B | 311BTA | Track Adjuster |
| 312B | 312BTA | Track Adjuster |
| 320B | 320BTA | Track Adjuster |
| 320C | 320CTA | Track Adjuster |
| 330B | 330BTA | Track Adjuster |
| 330C | 330CTA | Track Adjuster |
| 345B | 7Y1635 | Track Adjuster |
| EX100-5 | 9144654 | Track Adjuster |
| EX120-2/3 | 9092563 | Track Adjuster |
| EX120-5 | 9144656 | Track Adjuster |
| EX200-3 | 9090028 | Track Adjuster |
| EX200-5 | 9144658 | Track Adjuster |
| EX300-2/3 | 9097317 | Track Adjuster |
| EX300-5 | 9159015 | Track Adjuster |
| EX400-3/5 | 9099143 | Track Adjuster |
| EX450 | 9155799 | Track Adjuster |
| ZX200 | 9186437 | Track Adjuster |
| ZX230 | 9188175 | Track Adjuster |
| ZX450 | 9155799 | Track Adjuster |
| PC200-5/6 | PC200TA | Track Adjuster |
| PC300-5/6 | PC300TA | Track Adjuster |
| PC400-5/6 | PC400TA | Track Adjuster |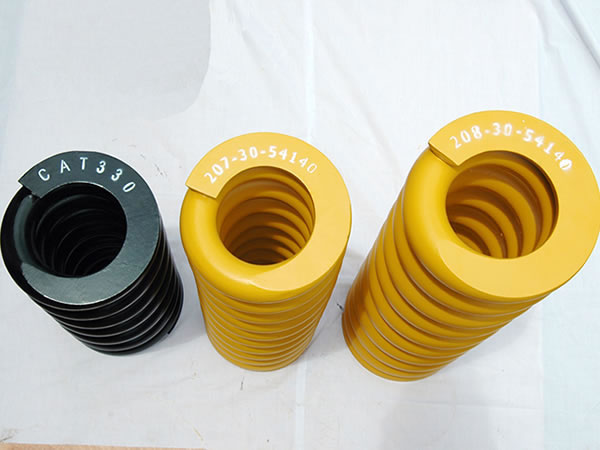 Recoil Spring
CAT320~SH250-3/SH300-3
| | | |
| --- | --- | --- |
| Model | Part No. | Part Name |
| CAT320 | 7Y1606 | Recoil Spring |
| CAT325 | 7Y0631 | Recoil Spring |
| CAT330 | 4I7401 | Recoil Spring |
| E200B | 964269 | Recoil Spring |
| EX100-1 | 3034934 | Recoil Spring |
| EX120-1 | 3034938 | Recoil Spring |
| EX120-2 | 3050436 | Recoil Spring |
| EX200-1 | 3033357 | Recoil Spring |
| EX200-2/3 | 3047941 | Recoil Spring |
| EX300-1 | 3036410 | Recoil Spring |
| EX300-5 | 3078696 | Recoil Spring |
| EX400-1 | 2024233 | Recoil Spring |
| EX400-3 | 2030998 | Recoil Spring |
| PC60-6 | 201-30-62310 | Recoil Spring |
| PC100/120-5 | 203-30-42242 | Recoil Spring |
| PC100/120-6 | 203-30-66250 | Recoil Spring |
| PC200-3/PC220 | 206-30-45280 | Recoil Spring |
| PC200-5 | 20Y-30-12110 | Recoil Spring |
| PC200LC-5 | 20Y-30-29160 | Recoil Spring |
| PC200- | 206-30-55170 | Recoil Spring |
| 6/PC220-5 | 207-30-19520 | Recoil Spring |
| PC300/3 | 207-30-54140 | Recoil Spring |
| PC300-5 | 207-30-68490 | Recoil Spring |
| PC300-6 | 208-30-54140 | Recoil Spring |
| PC400-5/6 | | Recoil Spring |
| SK120-3 | 2417P273 | Recoil Spring |
| SK200 | 2417P479 | Recoil Spring |
| SK200-3 | 2417P272 | Recoil Spring |
| SK200-5 | 2417P242 | Recoil Spring |
| SK300-3 | 2417P265 | Recoil Spring |
| SH200-3/SH220-3 | KRA1607 | Recoil Spring |
| SH250-3/SH300-3 | KSA1067 | Recoil Spring |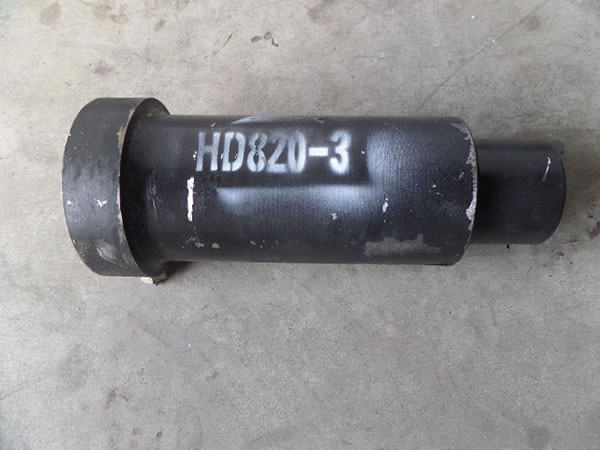 Tension Cylinder
Examples we have made