Front Idlers, Rear Idlers
Front Idlers, Rear Idlers
Used as Crawler Excavator Idlers, Dozer Idlers, Crawler Crane Idlers, Crawler Drill Rig Idlers
Description
The idler assembly, which is also called the idler group, is used in undercarriage parts for crawler heavy equipment including excavators, bulldozers, cranes and drilling machines.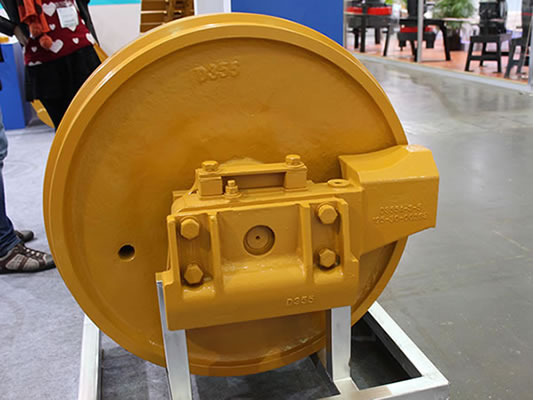 Berch idler groups are manufactured using quality casting steel for a superior wear resistance. Whether cast or forged, Berch's front and rear idlers provide superior structural support and resurfacing capabilities. A special heat treatment ensures the proper hardness level, which offers a long wear resistance. The seal groups ensure a lifetime lubrication which eliminated idler maintenance and reduces operating costs.
Model Selection according to customer need numbers
We guarantee a one year warranty on all cast or forged idlers. Each idler is applicable to Komatsu, Hitachi, Kobelco, Daewoo, Hyundai, Volvo, Jcb and others. We also offer OEM services according to drawings and samples.
Our company can provide Front Idlers, Rear Idlers according to the OEM numbers as follows.
E120B~330
| | |
| --- | --- |
| Model | OEM Part No. |
| E120B | 4I7337 Idler |
| E200B | 1132907 Idler |
| 311/312 | 4I7337 Idler |
| 315/320 | 1132907 Idler |
| 325 | 1028155 Idler |
| 330 | 1028152 Idler |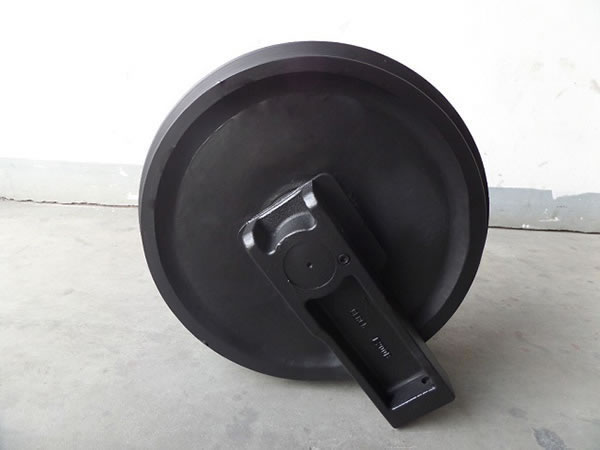 E200B
PC60-1/3~PC400-5
| | |
| --- | --- |
| Model | OEM Part No. |
| PC60-1/3 | 201-30-00130 Idler |
| PC60-5/6 | 201-30-00012 Idler |
| PC60-7 | 201-30-00260 Idler |
| PC100-1/2 | 202-30-00016 Idler |
| PC100-3 | 203-30-00100 Idler |
| PC100-5 | 203-30-00133 Idler |
| PC100-6 | 203-30-00210 Idler |
| PC120-1/2 | 202-30-00016 Idler |
| PC120-3 | 203-30-00100 Idler |
| PC120-5 | 203-30-00133 Idler |
| PC120-6 | 203-30-00210 Idler |
| PC200-1 | 205-30-00015 Idler |
| PC200-2 | 205-30-00073 Idler |
| PC200-3 | 205-30--00182 Idler |
| PC200-5/6 | 20Y-30-00030 Idler |
| PC200-7 | 20Y-30-00320 Idler |
| PC220-1 | 205-30-00015 Idler |
| PC220-2 | 205-30-00073 Idler |
| PC220-3 | 205-30--00182 Idler |
| PC220-5/6 | 20Y-30-00030 Idler |
| PC300-1/2 | 207-30-00013 Idler |
| PC300-3/5/6 | 207-30-00160 Idler |
| PC300-7 | 207-30-00161 Idler |
| PC400-1 | 208-30-00013 Idler |
| PC400-3 | 208-30-00071 Idler |
| PC400-5 | 208-30-00200 Idler |
EX60~EX100-1
| | |
| --- | --- |
| Model | OEM Part No. |
| EX60 | 9125766 Idler |
| EX60-2/3 | 9097575 Idler |
| EX60-5 | 9154166 Idler |
| EX100-1 | 9068144 Idler |
D3C~D8N/D8R
| | |
| --- | --- |
| Model | OEM Part No. |
| D3C | 9N4173 Idler |
| D4D/D4E | 1M8867 Idler |
| D4H | 190-1534 Idler |
| D4H | 190-1551 Idler |
| D5 | CR3190 Idler |
| D5H | 161-7549 Idler |
| D6C/D6D | 7T4562 Idler |
| D6H/D6R | 2024296 Idler |
| D6H/D6R | 2024304 Idler |
| D7F/D7G | 7T4509 Idler |
| D8K | CR4096 Idler |
| D8N/D8R | 9W9987 Idler |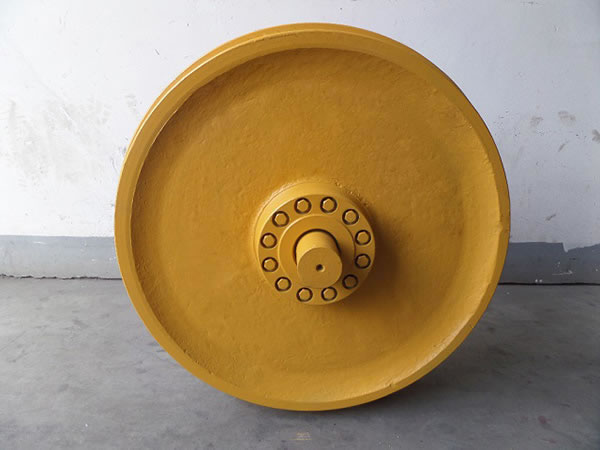 D8N
EX100-2~EX400-3/5
| | |
| --- | --- |
| Model | OEM Part No. |
| EX100-2 | 9092973 Idler |
| EX100-3 | 9143388 Idler |
| EX100-5 | 9134216 Idler |
| EX120-1 | 9068144 Idler |
| EX120-2 | 9098144 Idler |
| EX120-3/5 | 9143388 Idler |
| EX200-1 | 9066393 Idler |
| EX200-2/3 | 9143400 Idler |
| EX200-5 | 9145269 Idler |
| EX220-1/2 | 9089384 Idler |
| EX220-3 | 9143400 Idler |
| EX220-5 | 9145269 Idler |
| EX270-1/2 | 9115208 Idler |
| EX270-5 | 9151028 Idler |
| EX300-1/2/3 | 9115208 Idler |
| EX300-5/EX330-5 | 9154690 Idler |
| EX400-1 | 9074011 Idler |
| EX400-3/5 | 9134295 Idler |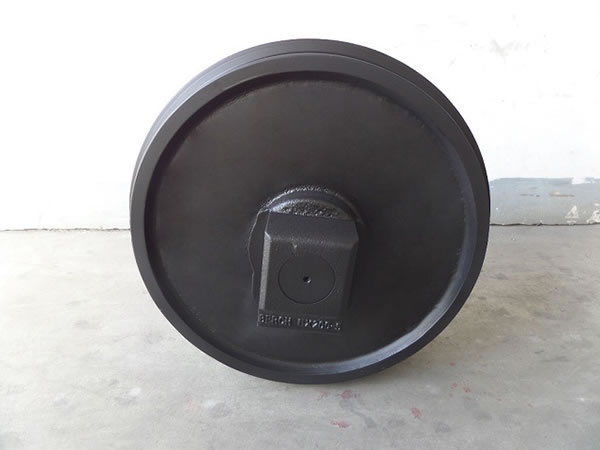 EX200-5
SK100/SK120~SK300
| | |
| --- | --- |
| Model | OEM Part No. |
| SK100/SK120 | 24100N6504F1 Idler |
| SK200-3 | 24100N5948F2 Idler |
| SK220 | 24100J11697F1 Idler |
| SK300 | 24100N3099F4 Idler |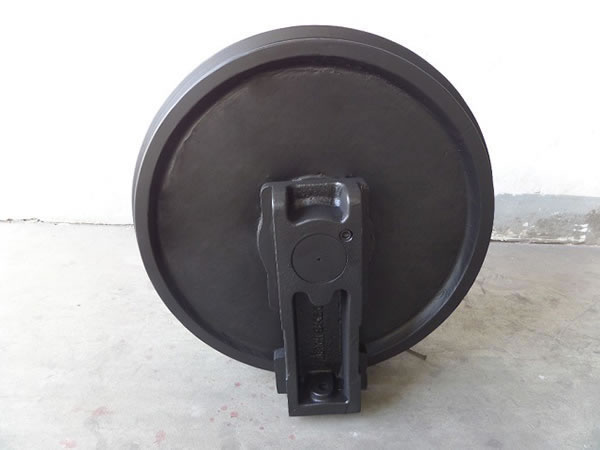 SK200-3
SH120~SH300
| | |
| --- | --- |
| Model | OEM Part No. |
| SH120 | KNA0540 Idler |
| SH200 | KRA1198 Idler |
| SH300 | C8A0173 Idler |
DH180/DH220~DH280/DH320
| | |
| --- | --- |
| Model | OEM Part No. |
| DH180/DH220 | 2270-1064 Idler |
| DH280/DH320 | 2270-1084 Idler |
R200~R290
| | |
| --- | --- |
| Model | OEM Part No. |
| R200 | E181-2004 Idler |
| R210-3 | 81EM-14010 Idler |
| R210LC-7 | 81N6-13010 Idler |
| R290 | 81E8-2004 Idler |
EC210~EC460
| | |
| --- | --- |
| Model | OEM Part No. |
| EC210 | 1181-00030 Idler |
| EC240 | 1181-00030 Idler |
| EC290 | 1181-00721 Idler |
| EC360 | 1081-03910 Idler |
| EC460 | 1081-02222 Idler |
D8N/D8R~D355A-3
| | |
| --- | --- |
| Model | OEM Part No. |
| D8N/D8R | 9W9989 Idler |
| D9N/D9R | 7T2769 Idler |
| D10N/D10R | 7T0962 Idler |
| D20/D21 | 103-30-00120 Idler |
| D30/D31 | 113-30-00102 Idler |
| D50 | 131-30-00285 Idler |
| D65-8 | 144-30-00038 Idler |
| D65-12 | 14X-30-00112 Idler |
| D85-18 | 154-30-00293 Idler |
| D85-21 | 154-30-00770 Idler |
| D155A-1 | 175-30-00575 Idler |
| D355A-3 | 195-30-00283 Idler |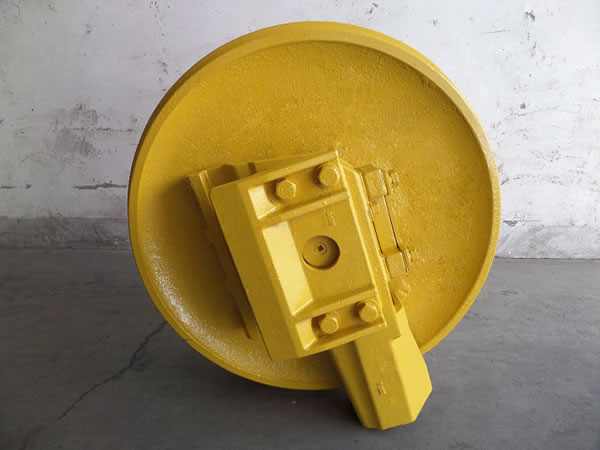 D155A-1
Examples we have made